FREQUENTLY ASKED QUESTIONS
1.How do I request Services?
Use Calendar on Contact US page to fill out the form specifying which services you would like and we will contact you by email or phone. 
2. Where is Barhop Bartender located?
Barhop Bartender is located in Victoria Tx, also known as "The Crossroads" which is great for traveling to a city near you. 
3. Why Should I Book BarHop Bartender?
As a Promise to Raise the Bar we ensure you and your guest will be the star of the show. As trained and experienced bartenders we ensure Cocktails are served in legal limits; To keep the Memories flowing. 

When you Book Barhop Catering understand we work with you to make your desired meal everything you imagined as well as using all food safety training to ensure your meal is safely prepared and served. We use fresh and local ingredients in every meal.
**Allergen Disclaimer: Please be advised that food prepared here may contain milk, eggs, wheat, soybean, peanuts, tree nuts, fish, and shellfish.**
**Please Notify us of any food allergy via consultation **
**Private Chef Option Must have a Fully equipped Kitchen-- deposits begin at $350** 
REVIEWS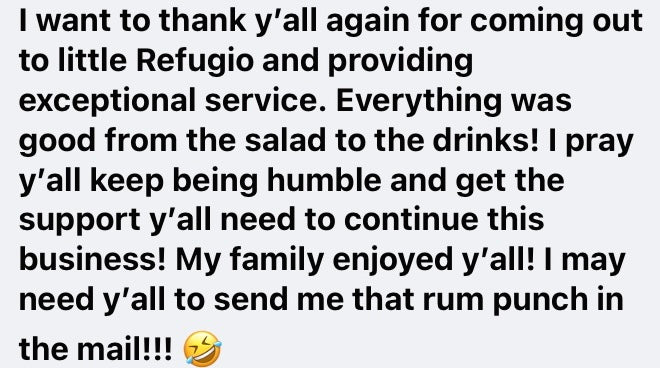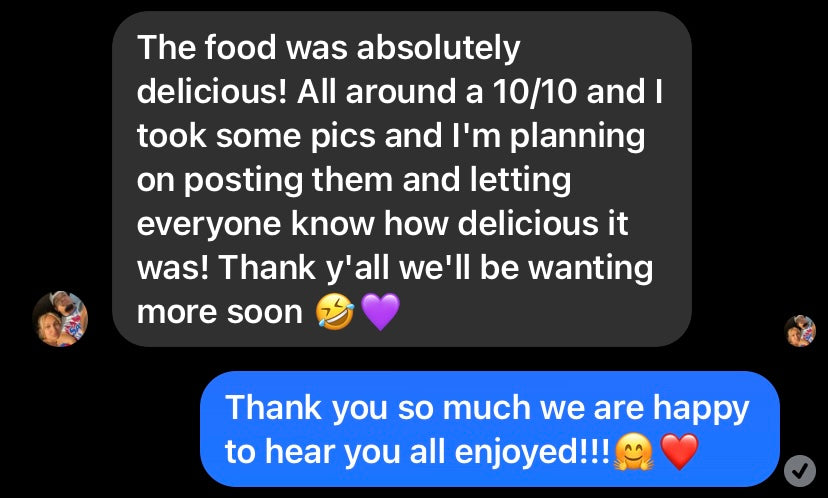 MORE REVIEWS